Everything about buying from Ali Express
One of the best ways to shop online is to buy from Ali Express. Ali Express is the international store of the Chinese giant Alibaba. This store is one of the severe competitors of Amazon and eBay, both of which are the greats of the global online sales industry. The value of this company alone is several billion dollars.
The company initially provided sales services between manufacturers, which has expanded over time and now offers various sales services between manufacturers and retail customers. The company also provides cloud computing and payment services. Shopping from Ali Express is currently one of the most popular shopping methods globally.
Introducing Ali Express
Ali Express is a Chinese store operating since 2010 as one of the global sales and supply centers. This company is one of the subsidiaries of Alibaba Company, and most of its goods are made by Chinese manufacturers.
Shopping from Ali Express is attractive because this international store has a wide variety of goods. More than forty categories and over one hundred million types of goods are among the features of the Ali Express site. You can find anything you want on this website.
Ali Express offers its services to more than 200 countries, and the reason for its global popularity can be attributed to the price of its very reasonable goods. Also, shipping from the Ali Express website is very affordable and sometimes accessible.
In this online store, like other platforms like eBay and Etsy, you have to buy your product from an intermediary seller, so you need to ensure the seller's credit when you buy. In addition to credit, you should pay attention to your transaction's shipping terms and incidental costs.
In general, Ali Express online store can be considered suitable for all users. Shopping from Ali Express is an exciting experience for those interested in shopping online. You can find any product you can think of at the best price, either retail or wholesale. Proper delivery conditions and taking advantage of other users' comments and experiences make this experience even more enjoyable.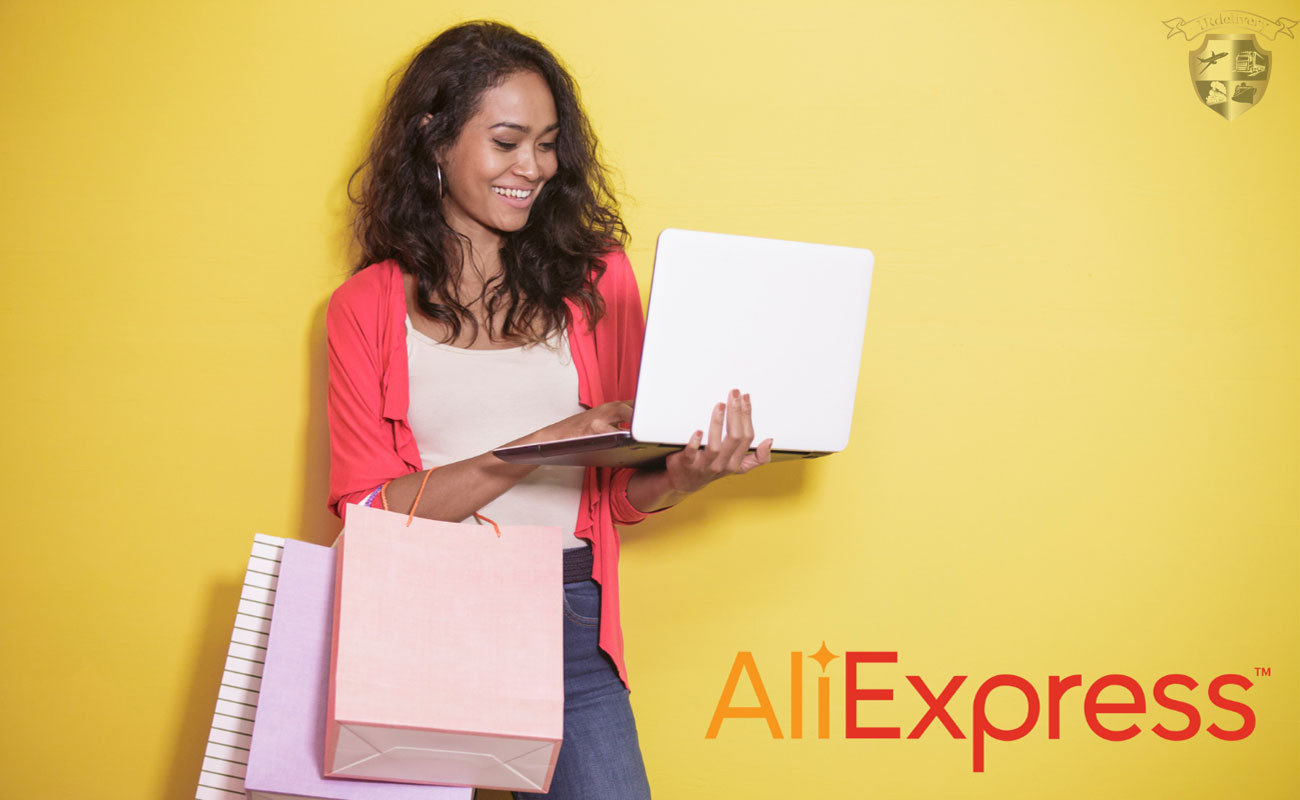 How to buy from Ali Express?
Due to existing restrictions, Iranian users will not be able to purchase directly from Ali Express. However, Iran Delivery Company has provided conditions so that shopping from Ali Express, like other online stores, is easily possible. By using the menu on the main page, you can select the category of your desired product and search for your product in it. There are also other sections such as the best sellers and the most popular, etc. You can see the specific goods that others bought.
Other popular parts of this store include discounted goods, low-priced goods, Chinese brands, etc., which have their customers. Since the variety of products in this store is very high, it is necessary to be careful in buying your product so as not to buy counterfeit goods instead of the original.
One of the features of buying from Ali Express is guaranteeing its return to the customer. If you are not satisfied with the goods you receive or the goods sent to you are different from what you ordered, Ali Express guarantees that your money will be refunded. This is possible in case of potential problems or mistakes. In the following, we will review the purchase process from Ali Express together.
Learning to buy from Ali Express
It does not matter what goods you intend to buy; Iran Delivery Company will easily and with high security, deliver your desired goods to you in the fastest possible time. In any case, you first need to enter the Ali Express site through the address www.aliexpress.com You can access the search bar on the main page via the menu at the top of the page. You can use this bar to search for the product you want. Also, on the left, you have access to the general categories of goods shown to you as separate icons.
At the bottom of the search bar, there are several different options for specific sales offers such as discounts, special deals, bestsellers, particular brands, etc. You will also see a picture of the selected goods on the main page, and by choosing each one, you will enter its description page.
To better understand how to buy from Ali Express, we assume that we intend to purchase goods on this site. After entering the Ali Express website from the left and in the category of goods, we select the category in which our desired product is located. After choosing the type, we enter the desired page and see all the products of that category.
One of the advantages of choosing a product category over a direct search in the toolbar is visiting similar products and seeing various other items.
On this page, you can see each product separately in a frame, which provides you with some additional information in addition to the product photo. Information such as price, discounts, shipping cost, seller rating, etc., will be provided to you. You can even see if the seller is online or offline.
You choose the product; we will buy it from Ali Express for you.
After you find the product you want, click on it. You will enter the sales page and the description page of the product at this point. And you will be able to see all the related information to that product. Some information such as dimensions of goods, costs and shipping conditions, terms of warranty and return of goods, etc., can be viewed through this page.
By scrolling down the page and viewing various images of the product, you can view other models, manufacturer information, order history, other customer reviews, and more. From the total of this information, you can decide whether the seller is credible.
Suppose you have checked all the information and are sure of buying your product. In that case, all you have to do is select the page address of your desired product and enter it on the Iran Delivery website to be informed of its delivery price inside.
IR Delivery is committed to purchasing Ali Express for you with the best price and high quality of services and delivering your goods to you as soon as possible.
In buying from Ali Express, all you have to do is choose your product and, after paying for it, wait to receive it at your door.
What points should we pay attention to while buying from Ali Express?
There are many different sellers in the Ali Express store, all of whom offer goods of varying quality. Before buying from Ali Express, you must ensure that the seller is credible. You can do this through the points and tokens that the Ali Express site shows you.
One of the best tools to identify a reputable seller is to look at buyers' feedback and previous sales history. You can also view information about the activity history and its duration in Ali Express for each seller. You can view this information by clicking on the seller's name on its dedicated profile page. You can see all the information you need about the seller on this page.
Sellers who have low stars and low scores and their previous buyers' negative comments are not an excellent option to buy from Ali Express at all.
Try to avoid emotional shopping. When you buy from Ali Express, you will encounter a wide range of cheap goods and copy goods. If you do not choose your product carefully, you may discover poor quality products that are not worth buying.
You may see a product worth ten million with one million on this site! These are not original products and are just a copy of the actual product. Do not make emotional purchases and focus only on the product you need.
If you plan to buy in bulk, it is better to contact the seller and talk about the price and delivery terms. These conversations can sometimes lead to more discounts or special privileges from the seller for the buyer.
If the product you bought is expensive, try not to choose the free shipping service. In this type of shipping, the delivery time is much longer, but your product is not guaranteed to be shipped.