How to buy goods from England England is a producer of many consumer and essential goods. English products are serious competitors of American products in
More...
Buying from foreign websites and related tips
Shopping online has many advantages, but you need to make sure that you shop online in a smart and sensible way. Following a few rules can ensure that you will have a safe and secure online shopping experience. There are many advantages to online shopping and the internet has completely changed the way we find and buy items we need. By means of online shopping you can compare different prices and choose the best one for yourselves.  
You can also browse an entire shopping catalog in a few minutes in your pajamas!
Online buyers can find the items they need without spending hours in the mall looking for various goods, and get them delivered to their homes as soon as possible. In the following parts we will mention some tips for a better online shopping experience. We will also review some interesting statistics about online shopping.
Why should we use foreign websites to buy?
Maybe the first question that comes to you is that despite the presence of domestic online shops, why should we use foreign websites to buy goods?
This question can be answered in three words: Quality, Variety and Price!
The fact is that many of the world's products and brands are not available to people in the domestic market! And the limited number of these goods that are available in domestic shops are not of good quality and are sold at a much higher price than the original!
Buying from foreign websites gives you the chance to have access to a wide range of goods with high diversity, and to be able to get them with higher quality and more suitable price. In foreign websites, goods are sold in a way that there is a product for every taste.
How to buy from foreign websites?
Many people may believe that buying from foreign websites is not possible for Iranians due to sanctions! Although the way to buy from foreign websites for Iranians is a little different from other parts of the world, it is not impossible and you can do it easily. It is possible to buy directly from foreign websites with the help of trading companies such as IRdelivery.
Since it is definitely not possible to buy from foreign websites with Iranian debit cards and credit cards are needed, we do this for you through our offices abroad. To buy from a foreign website, all you have to do is send the link of your desired product to us and we will buy it for you and it will be delivered right at your door.
It is not complicated to buy from foreign websites, all you have to do is contact us!
Methods of online shopping from foreign websites can be different from one site to another but for buyers in Iran they are not different because all the steps are done by IRdelivery.
There is no limit to online shopping from foreign websites and you can buy as many products as you would like. Now that we know how to buy from foreign websites, it is better to get familiar with prominent foreign websites for online shopping.
Popular foreign shopping websites in the world
It is not difficult to buy from foreign shopping websites but you need to know where to buy each item. For example if you intend to buy some clothes from foreign websites you need to check clothing stores and if you wish to buy a laptop it is better that you check computer accessories store!
You will get familiar with some reliable online shops, below:
Amazon website can be considered the largest online shop in the world. This online shop is located in the US and provides services in more than 160 countries in the world. One of the advantages of Amazon is the variety of products that it offers. You can find any products you want in Amazon.
It is not possible to shop online directly from Amazon when you are inside Iran but you can do it through companies such as IRdelivery.
To learn more about Amazon online shop, and related tutorials, read "buying from Amazon" page.
Alibaba is another world's biggest online shop that you can use for your purchases. Alibaba is a Chinese online store. One of the advantages of Alibaba is its reasonable prices. You can find goods at reasonable prices since most of the sellers on Alibaba are Chinese manufacturers. If you intend to buy a cellphone from foreign website, you can visit Alibaba. This website is also suitable for merchants and traders.  
As we have mentioned before, the ways to buy from foreign websites in Iran are different from other countries. You can use IRdelivery to buy from Alibaba and get your purchases delivered right at your door. To learn more about this online store read "buy from Alibaba" page.
The EBay website is another American online store where, like Amazon, you can find a wide range of products. The service of online purchase of goods from foreign websites like EBay gives you the opportunity to buy goods that you cannot find inside Iran. In addition, buying from sites like EBay guarantees that products you have purchased are of original quality and not fake. Unfortunately, it is not possible for Iranians to buy directly from EBay but you can easily buy the product you want by us and have it delivered to your home. By reading the page of "buying from EBay" you can learn more about how to buy online from foreign sites.
Ali Express website is one of Alibaba subsets from which you can make your purchases. Unlike Alibaba, which is more suitable for bulk purchases, you can for more retail products on Ali Express. You can find whatever you want available on this website! The process of purchasing on foreign websites is the same and is not difficult. Even if you have no experiences in this, don't worry as IRdelivery does all the steps of online shopping for you.
Read "buying from AliExpress" to get familiar with AliExpress online store.
If you are fond of fashion and clothes, Trendyol is your choice. Trendyol online store is a Turkish online shopping center specializing in fashion, clothes and accessories. On this website you can buy products of 100 world best brands directly and without any intermediaries. Ordering from sites such as Trendyol saves your money by eliminating the intermediaries. You can buy both wholesale and retail from Trendyol online store. Buying from Trendyol requires a Turkish credit card so you can make your purchase through some international companies such as IRdelivery.
Although we have already explained how to buy from foreign websites, you can contact us and get free advice if you still have questions about it. You can get additional explanation about Trendyol online shop is "buying from Trendyol" page.
Made in China online store
Made in China online store is another Chinese site providing online shopping services. If you would not like to buy from Alibaba and AliExpress you can choose this website. IRdelivery facilitates your purchase from foreign websites so that you can have your desired products delivered at you door at the lowest possible cost. You can check the details of this popular online shop on "buying from Made in china" page.
NOON site is one of the lesser known online stores! The head quarter of this store is located in Dubai so the goods are transferred to Iran noticeably fast. You can find almost whatever you desire. Unfortunately, as it was mentioned before it is not possible to buy directly from foreign websites and NOON also has the same conditions!
But don't worry! You can buy anything you want from NOON store through us. Read "buying from NOON" page to learn more about this website.
1688 is also one of the lesser known websites among people however, it provides a wide range of products. This website is a Chinese one that offers reasonable prices. This website has a fundamental difference from other Chinese websites and that is it is in Chinese language! In fact, this online store is designed for China domestic consumption but due to its reasonable prices it has attracted people from other countries as well.
We do all the steps of purchasing from 1688 website for you. To study the details and learn how to buy from this online store read "buying from 1688" page.
Learning to buy from foreign websites
We have already explained how to buy from foreign websites, but now that you are familiar with the world's most popular online stores, we will remind you of a few points about online shopping from foreign websites.
It doesn't matter whether you are a retail buyer or a wholesale one or a merchant, through IRdelivery you can buy any amount of goods you need from foreign websites. Since the customs fee depends on the type and amount of the shipment, you should contact us to get the necessary instructions to buy from foreign sites without customs fee.
As we have mentioned before, for online shopping from foreign sites, all you have to do is send us links of the pages of the items you want. After checking, we inform you on the final cost and if you wish to we will make the purchase for you. We are responsible for all the steps of transportation and delivery to your home.
Online shopping statistics, business owners must know!
Nowadays, all the things from checking daily news to communicating with friends are happening online. And shopping is no exception of this rule. Over the past few decades, online shopping has grown from scratches to a multi-billion-dollar industry. Buying things online has become a common method among millions of people in the world. Most recently, the number of people buying goods and services online has increased more than ever.
One of the reasons why online shopping has grown so much over these years is the experience that businesses can provide to their customers. We are constantly observing businesses adding new features and services for online shoppers with the goal of providing them with the same support and convenience they would have during in-person shopping experience.
In fact, online shopping is becoming more and more similar to in-person shopping as we go along.
If you are also interested in online shopping but have not yet done so for any reason, these statistics will help you to make a better decision! Also, if you haven't changes your business into online yet and are doing it in the traditional way, these statistics may change your mind!  
How many people shop online in the world?!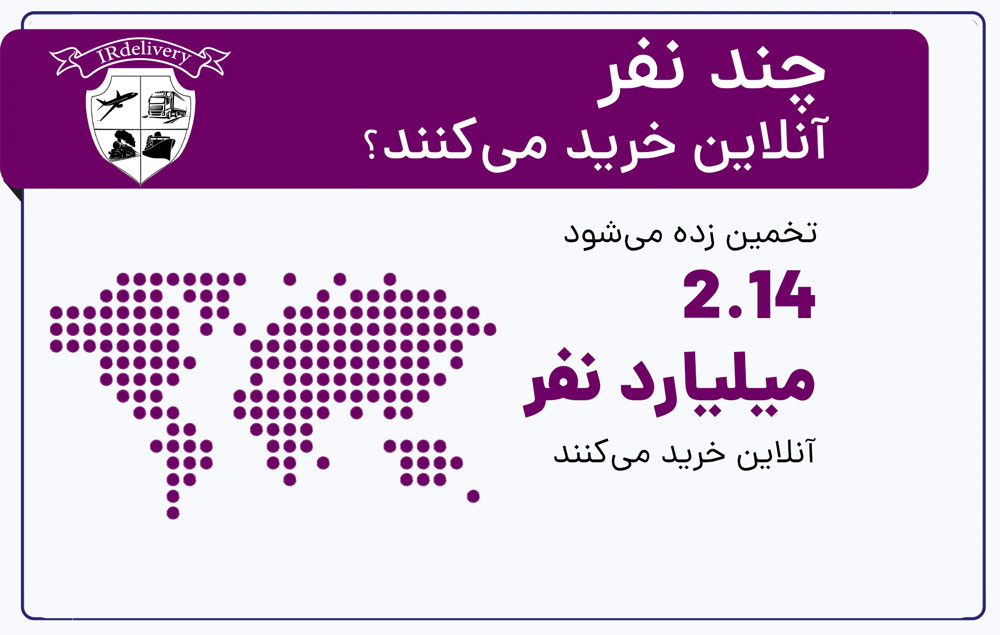 it is estimated that in 2021, 2.14 billion people, all over the world, have made their purchases online. At the same time global e-commerce sales exceeded 4.891 trillion dollars. If these online shopping statistics are not enough for you, you should know it is predicted that worldwide e-commerce sales will reach 6.4 trillion dollars by 2024.
The online shopping growth is fast and impressive and does not seem to be slowing down anytime soon. Whether you are a buyer or a seller this would be a piece of good news for you!
Possibility of comparing different prices and its convenience can be the reason for choosing online shopping method. Online businesses are doing their best to ensure that the online shopping experience matches the in-person one so that they can attract more customers.
Now, thanks to the advancements in the technology industry and the global internet, you can easily find the items you want. Now, online shops can sell their products by providing more details. If you have an online shop you probably know that it can be difficult to make your business stand out from the competition. That's why it is important to choose your target customers and focus your efforts on your own customers. And one of the ways through which you can do this, is provide your customers with detailed product descriptions and images.
What percentage of purchases are online?
63% of purchases start online!
This means that no matter where the customers end up buying (online or in-person), they still start their shopping with an internet search. In most cases they research about their product before buying, on google or other internet sales websites. This is why it is so important for brands to have an online presence. By improving the customers first experience, businesses can have a better chance of persuading customers to shop at their store.
Understanding how people search helps businesses create a unique experience for them. Customers' path to purchase online differs person to person and there are no two people that do the process 0of online shopping exactly the same way. That's why if you own an online shop, it is important to know how you can customize your customer's online shopping experience.
As digital technology advances, it is no surprise that today's customers are taking control of their path to purchase. They are ready to first explore and then buy as many categories, brands and products as they want.
Most of people purchase by phones!
Almost half of consumers buy more on mobile than in stores! It's no secret that online shopping through mobile phones is on the rise. If you're planning to run a successful e-commerce website, you can't ignore mobile users and their purchases.
Consumers use their mobile devices for their entire online shopper journey, including activities such as product search, selection, purchase and payment.
In the fourth quarter of 2018, desktop PCs accounted for the largest number of global e-retail orders. However today, in terms of visiting retail websites, smartphones are leading the way and people are using it to visit retail websites.
Mobile phone is undoubtedly a tool that has changed old consumer habits. With that said, there is a lot you can do as a store owner to make sure you keep mobile in mind when working on your business. For the beginning, you need to make sure that your store has a user-friendly mobile app or mobile website that your customers can access. Even if they don't make the final purchase through their mobile phone, you should try to provide them with a convenient and enjoyable experience. It's your responsibility to make sure you create a shopping experience that appeals to your customers.
The largest market in the world
China's Taobao platform is the largest online marketplace with an account turnover of $515 billion. For comparison, Tmall and Amazon ranked second and third with $432 billion and $344 billion in annual turnover, respectively. To put this statistic into perspective, the world's top online marketplaces sold 1.66 trillion dollars in 2018. Websites like Alibaba, Amazon and eBay accounted for more than 50% of global web sales in 2018!
An e-commerce marketplace is a website where products are offered by various sellers, while transactions are processed by the marketplace itself. The transaction is processed by the marketplace and then the order is fulfilled by the selected retailer or dealer. Because an e-commerce marketplace lists products from a number of different sellers, there is usually a greater variety and availability of products compared to online retail stores.
The effect of the corona epidemic on the behavior of buyer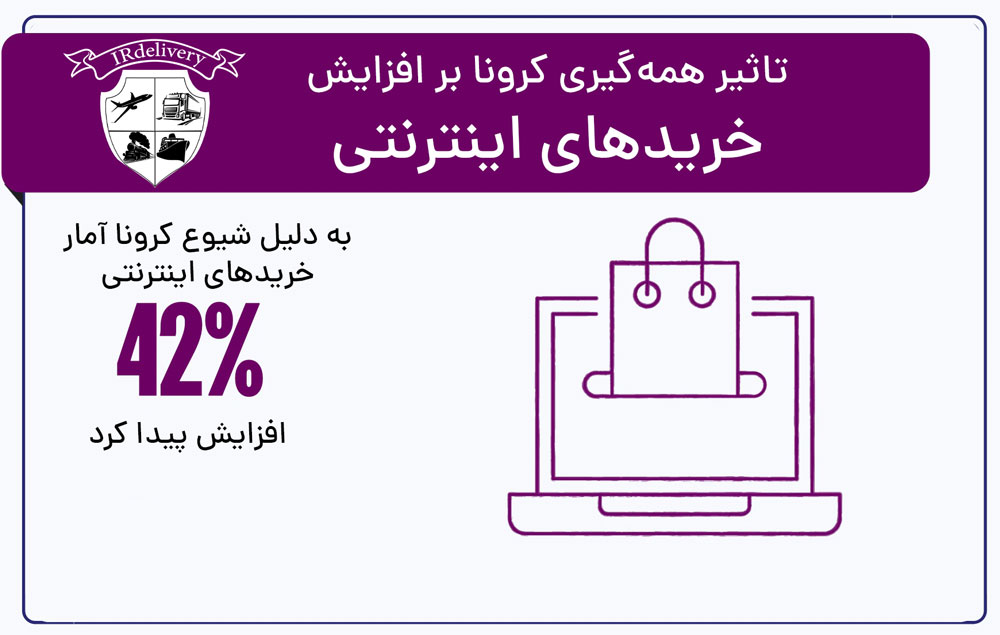 One of the biggest changes in people's shopping habits in the last two years is undoubtedly done by the Corona virus. As countries around the world impose strict lockdown measures in an effort to limit the spread of the virus, the number of consumers shopping online has dramatically increased. According to the studies conducted, after the spread of the corona virus, the number of online shopping has increased and people have become more interested in it. Many sellers are aware of this and offer their services and products online.

But this is more than a temporary statistic. This shows that there has been a change in mentality among people. The habit of online shopping will definitely continue even after the end of the pandemic, and people will do their shopping online. Experts say this is a "turning point" for online shopping, and Amazon is likely to be the biggest beneficiary. Amazon has been the most popular platform for shoppers in the US, with six out of each ten people shopping online with the e-commerce giant. In fact, demand has increased to such an extent that orders on Amazon have increased up to 50 times!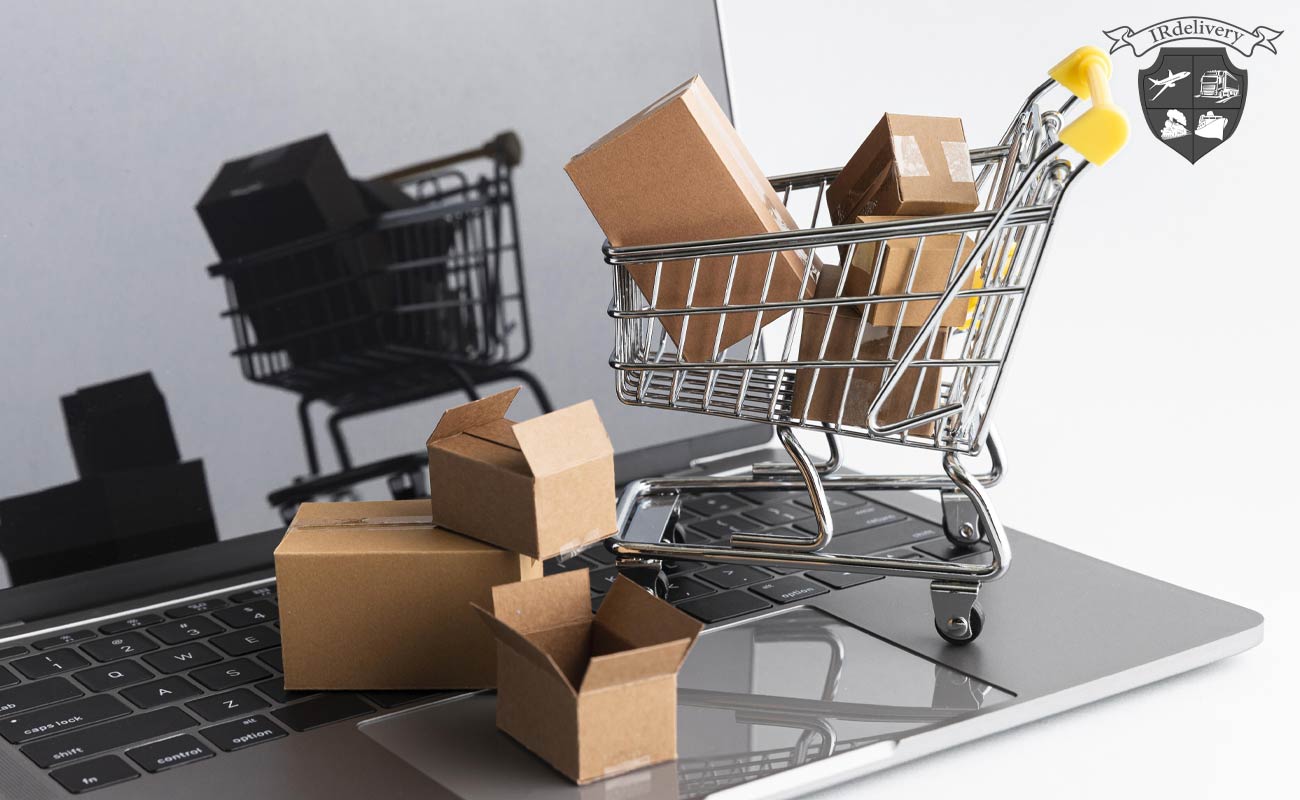 Tips for a more enjoyable online shopping experience
Doing anything should be done by following its basic principles to bring us a better experience. Online shopping is no exception to this It doesn't matter if you are a retail buyer, or a merchant and businessman, we will mention a few points by means of which you will have a better purchase.
Seeing your shopping cart filled up is exciting and great (especially if you're doing your personal purchases!). However, doing all your shopping online can cause you to lose track of your payments, and empty your bank account! After all, you're not physically shopping, and it's sometimes harder to track online receipts and manage expenses if you're not on top of your purchases from the start.
Before making an online purchase, make sure you have an online access to your bank account so that you can track your online purchases. If you regularly shop online, it can be difficult to keep track of receipts, so seeing all of your purchases clearly helps you manage your purchases.
Walking in the shopping center without planning has no result except spending recklessly! The same applies to online shopping. If you are in the market looking to buy a certain item and you know how much money you have to spend, search.
But if it is not so, wandering around an online shopping store without knowing exactly what you're looking for can end up overspending and wasting your money.
Many times you may start to choose goods, and fill your shopping cart with all kinds of clothes and accessories! But when it's time to pay, you realize that you've lost half of your salary, and you have to remove the items from your cart!
Shopping is always fun, but you need to stay focused during an online shopping spree in the glamorous world of online shops, and avoid over-buying, just as you would in a real shop. Once you start browsing the web, have a rough idea of ​​how much you can afford to spend so you can make a more confident purchase.
Pay attention to the tax and shipping costs of online stores!
Taxes and shipping fees can definitely add to your final purchase price, so look closely at the checkout list to see if it's worth shopping online. In some cases, you may experience a more economical purchase by going to the store and buying the desired items in person.
Look for discounted items!
Some online stores periodically offer good discounts on some of their items. These discounts may not be much in some products, but in general, they can reduce your costs, and bring you a more enjoyable shopping experience. You can find out about their discounts and auctions by activating the notifications of online shops.
Look for off-season sales online!
If you're looking for a winter jacket, shop in the summer! Besides the fact that the prices are cheaper in the opposite season, you have more options to choose from due to the abundance of produce. You can also look for t-shirts and shirts in the winter and find great discounts!
Most online shopping portals are safe, but the internet is not immune to scams. Before purchasing, make sure the company has a privacy statement, secure online payment, physical address, and customer service information such as phone number, etc., so you can follow up if your order is incorrect or lost. Shopping online has many advantages, but you need to make sure that you shop online in a smart and sensible way. Following these rules can ensure that you have a safe and secure experience of online shopping.