Everything you need to know about buying from 1688
If you are looking for a wholesale site, buying from 1688 is the best option. 1688 Online Store is the largest wholesale site in China. The people of China mainly use this online shopping site, and its main focus is on selling goods and products in bulk.
Purchasing from 1688 has been the focus of most merchants and traders since all active sellers in this online store have government licenses. Anyone wishing to work as a salesman in 1688 must pay an annual membership fee and have the necessary business licenses. For this reason, fraudsters and profiteers can't work in this store.
Buying from 1688, China's most significant wholesale – Introduction 1688
If you are interested in online shopping or the field of international trade, you have heard of Alibaba Company. Alibaba Company is a global online shop that is very famous in the world. 1688 is one of the subsidiaries of Alibaba Company.
1688 website is dedicated to China's domestic market and, as mentioned earlier, its focus is mainly on the sale of goods. The goods in this store are available primarily to small sellers. This online shop has its retail selling too.
Purchasing from 1688 has made it possible for Chinese business activists to procure all their products and needs from this website easily. This possibility, along with low prices and good quality of goods on this site, is another attraction of buying from 1688.
Most of the buyers of this online shop are large factories and manufacturers. Commercial companies and market participants are other buyers of this online shop.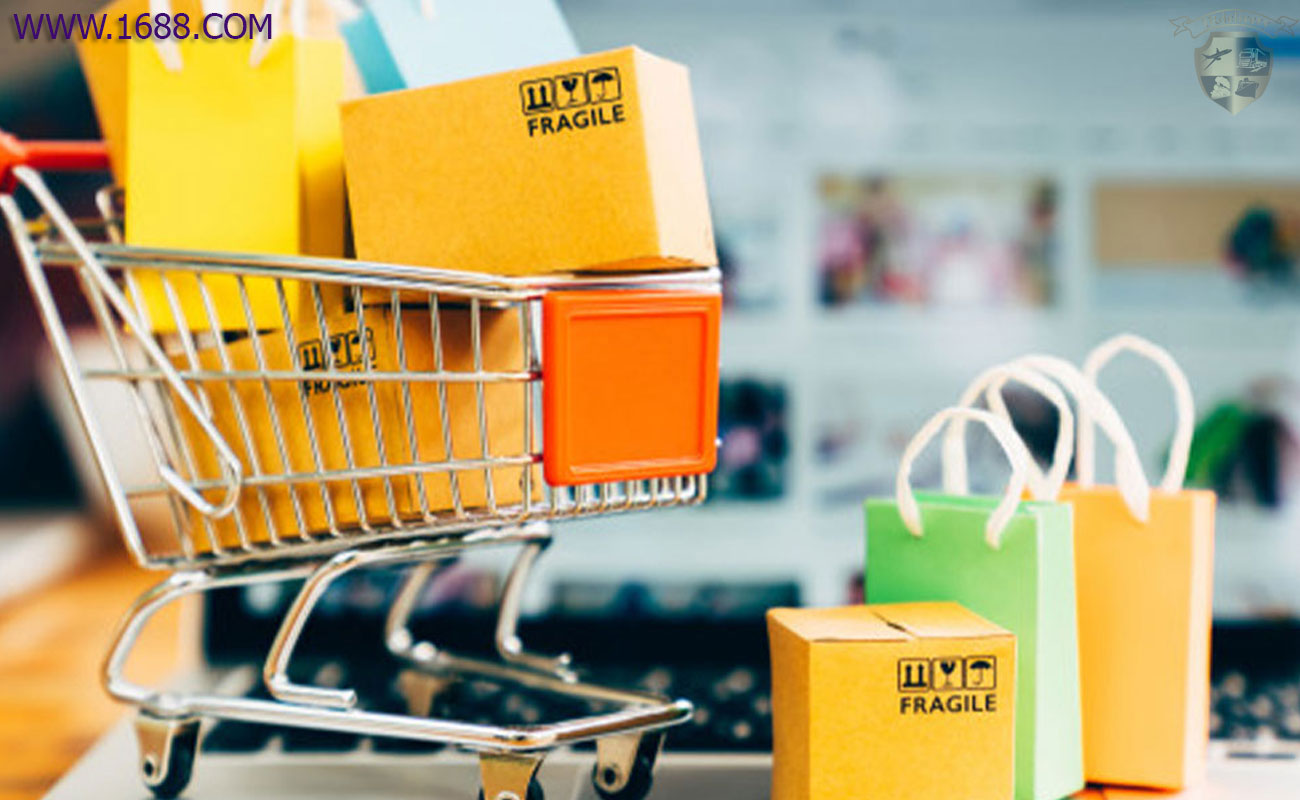 What is the difference between Alibaba and 1688?
As we mentioned, 1688 online shop is a subset of Alibaba Company. But what is the difference between buying from 1688 and buying from Alibaba? Here are some of them.
If you visit the 1688.com website, the first thing that catches your eye is the website's Chinese language! This is because the 1688 site is designed for domestic buyers in China. Alibaba, on the other hand, offers its services to customers globally. Alibaba site supports most languages of the world, such as Arabic, Hindi, Japanese, Turkish, Dutch, Spanish, etc.
Another difference between the two platforms is the way they sell their product. Buying from 1688 is more suitable for those who want to buy in bulk.
The popularity of 1688 online shop in China
The reasonable prices of the products in 1688 has made this online shop very popular among the Chinese people. 1688 is currently the most popular shopping platform and the largest wholesaler in China.
In addition to the Chinese interest in shopping from the 1688 website, large corporations and commercial companies also purchase and distribute the bought goods from this website worldwide. Currently, 1688 has more than 50,000 active vendors, and all of them have legal licenses. If you are looking for a product that you did not find anywhere else, be sure that you can find it in 1688.
Methods of communication with sellers in 1688
You may be wondering if the services of 1688 are for Chinese people, then how we should deal with the sellers. The fact is that all the sellers of 1688 are Chinese, and they speak the same language. If you want to communicate with suppliers on this site, you must be fluent in Chinese or hire a translator.
Another way to connect with sellers is to use Google Online Translator. In this method, you can enter your sentence in Persian, receive its Chinese equivalent, and send it to the seller.
With its experts and fluent translators in Chinese, Iran Delivery Company will do all the steps for you to buy from 1688 and deliver your goods to you in Iran as soon as possible. Contact us for more information and free consultation.
Types of payment methods on the site 1688
You can use different methods to buy from 1688, some of which we will mention below.
By AliPay payment network
Pay via Wechat
By depositing into a personal bank account
Payment through the company's bank account
The point to keep in mind when buying from 1688 is that on this site, you can only pay for your purchase through the Chinese Yuan, and it is not possible to pay in US dollars.
But in some cases, the seller will accept the US dollar, which requires export and import licenses. It is important to note that purchasing from the 1688 website in dollars must be done through your dealer.
The best way is to use the Iran Delivery Company to complete the purchase process in 1688. You pay us for your goods in dollars, and we will buy directly in Yuan. Contact us for more information on payment methods.
The first step to buy from 1688
With a long history in the field of consulting and import services, Iran Delivery can be the best option for you. After consulting with you, our experts will buy the product you need and deliver it to your door. You can pay us easily and without any worries, and in return, we will provide the money transfer and conversion services to the desired unit.
After purchasing your goods from the seller, our representatives in China will check them before delivery and loading at the port. They ensure its health and quality before loading.
Irdelivery will save you money and time with its modern and up-to-date trade methods.
1688 site translation for easier use
Google Translation is one of the best ways to view 1688 in English and make it easier to use. To do this, your computer browser should be Google Chrome. If you do not have this browser, you can download it from the following address.
https://www.google.com/chrome/
To view the 1688 website in English or Persian, all you have to do is enter the main website of this online store with the Chrome browser. Then right-click on the page and select Translate to the desired language from the menu that opens. In the pictures below, you can see how to do this.
Enter site 1688.
Right click on the page and select "Translate to English".
The language of the site is in English now.
What should we know about sellers while buying from 1688?
As we have mentioned earlier, all vendors operating on the 1688 site are required to obtain the relevant commercial licenses from the government. Having these licenses assures you that you are more confident in the quality and authenticity of the goods offered in this store. By entering the seller page, you will have access to all the sellers' company registration information and details. In this section, you can access information such as the seller's address and their activity type, company capital, date and history of their past activities, etc. and check them.
To access the seller information, follow the steps below.
Open the seller profile.
Select the "Company" option.
Choose "View Business Registration Information".
As you can see, all information of the sellers are displayed here: 
Concluding remarks on purchases from 1688
Shopping from 1688 brings you one of the most exciting online shopping experiences. This online shop and it is very reasonable prices can be a good option for traders and international trade activists. This website is designed for Chinese domestic customers, and it is a bit difficult for foreigners to work with.
You must be fluent in Chinese or use a translator to read the details of the product, vendors, cost and more.
For the convenience of the buying and trading process on this platform, you can get help from "Iran Delivery Company" to perform all the steps at the lowest possible cost.
With a long history in international trade, we are ready to provide the following services to our dear customers.
If you wish, we will deliver a sample of the goods to you so you can check them before the final payment.
If desired, we check all of your goods before loading them on the ship.
You can get your purchase from several different sellers, and we will pack and send them to you in one package.
We allow you to put your brand on the packaging.
It is possible to send your cargo by sea, airways and express routes.