Buy from eBay, the world's largest auction
eBay is one of the largest multinational corporations in the United States. Currently, shopping on eBay is one of the most enjoyable experiences in online shopping. This site has provided the first and largest online auction platform globally and is the largest online auction company in the world.
Everyone who works in e-commerce is familiar with the name of the eBay website. eBay website provides a platform for communication between sellers and buyers, and it eliminates intermediaries and delivers goods directly from the seller to the customer.
eBay is the first online shop globally that started its activities as an auction and is a major online auction center.
Purchasing from eBay means that you are not initially buying a product from the company itself. eBay has provided a platform for sellers and buyers to exchange goods directly and without intermediaries. The sellers auction their goods according to some special rules, and the buyers buy their goods according to their needs and price choices.
Auction sales have long been popular among people and have been one of the best ways to buy cheap and find rare items for collectors. Purchasing from eBay has provided the same conditions for you online.
Today the eBay website makes direct shopping very easy and allows different people to access various products.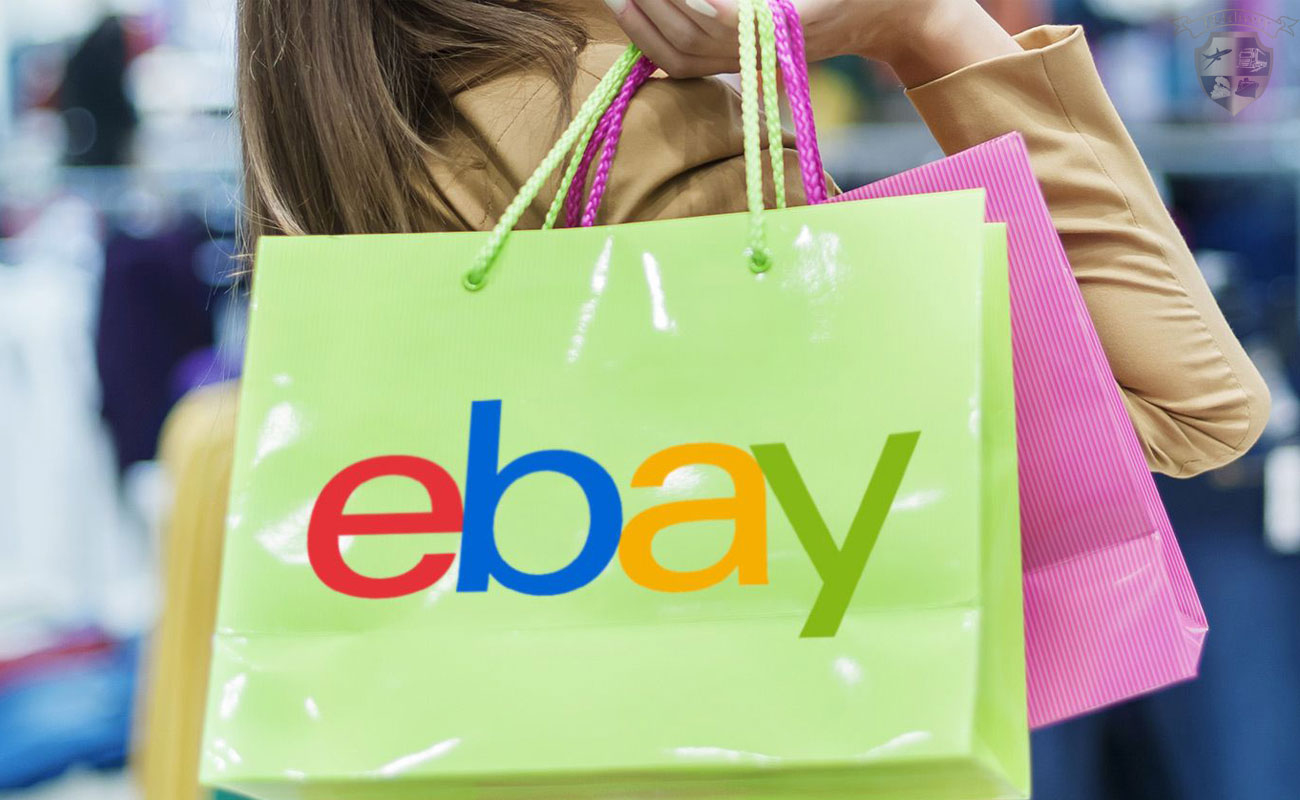 Introducing eBay
The company started its activities by an Iranian-American named Pierre Omidyar in the US state of California in 1995. The company is headquartered in San Jose.
eBay is now one of the largest online shopping giants in the world. The company has nearly 200 million active users with more than $ 9 billion annual revenue.
Buying from eBay revolutionized e-commerce. The creativity of this company made it able to succeed among its competitors and surpass them. Ebay's revenue is between 12 and 15% of the goods sales by sellers.
eBay and its extensive worldwide services and strong support have quickly become popular with people worldwide. This company offers its services in most countries of the world. Of course, it should be noted that eBay services are limited in some countries, such as Iran and even in some US states.
eBay lets you choose and buy your products in a safe and secure environment. eBay hosts most of the world's leading brands and has a wide variety of products.
Whether you are a buyer or a seller, Iran Delivery Collection has made it easy for its users to sell and buy from eBay.
Advantages of buying from eBay
The online marketplace of the eBay store is so large that even sellers do not have to worry about not selling their goods! Although there is a lot of competition between sellers, there is no concern about selling the products due to the high number of buyers in this store.
In this platform, buyers can easily choose a product that fits their budget from many sellers, and after checking the quality and rank of the seller, they can proceed to purchase it.
The eBay site makes it easy for retailers to offer goods by providing the right conditions. By selling their products on eBay, small retailers have the opportunity to become known worldwide and grow their business.
eBay provides exceptional services to goods sellers and has always supported their business. If a buyer requests a refund for unfair reasons, eBay investigates the problem, following its rules and helping sellers.
Buy from eBay, the world's largest auction.
If you intend to buy from eBay, you should pay attention to the fact that Iran Delivery Company will be by your side in all stages of buying from eBay, and it will deliver your goods to you as soon as possible.
Like any other website, you must register first to get started on eBay. First, enter the leading eBay site and register through the register option to open an account. After completing the relevant form and entering your personal information, enter your email and confirm your email.
Your registration is done, and you can easily start searching for the product you want. It would be best to consider that eBay is the center for auctioned and used goods, so you have to be very careful in choosing your product.
Shopping on eBay is like other online stores such as Amazon, and it offers many facilities for its customers in shopping. These two online stores are considered the giants of international e-commerce. With over 250 million purchases, eBay is one of the five largest markets globally.
What points should we consider as a seller on eBay?
If you plan to sell on eBay, here are a few tips to keep your customers more satisfied.
Selling on eBay has a cost.
Before you decide to operate and sell goods in the online space, you should pay attention to the fact that sharing and renting a showcase in the eBay online store has a cost. Before doing so, do all the cost calculations to make sure it is profitable. This subscription fee is the same as renting a shop in the real world.
Attract the customer by offering attractive discounts
The eBay store has a feature for sellers to attract more customers by offering discount coupons. By offering these coupons, you will increase the traffic to your store, which will ultimately increase your sales.
These coupons have rules that you must read thoroughly before anything else.
Identify your customers' needs and requests.
One way to improve the quality of service and increase product sales is to identify customer needs correctly. As an online store, you should be able to follow its principles to stay longer in this field.
By interacting with the customer and asking for their opinions, try to identify their needs and meet them.
Do not forget that the more you interact with customers, the more successful you will be in your business.
Shopping from eBay is an enjoyable experience.
The experience of buying from eBay, the top e-commerce company, can be delightful and exciting. This article tried to make you more familiar with this online sales site and prepare you for a great purchase. Buying from eBay can be as easy and exciting as it can be challenging for Iranian users.
Irdelivery Company is ready to be by your side in all stages of buying from eBay. After selecting our desired product and introducing it to Iranian delivery experts, we will do all the purchasing steps and deliver it to you in the fastest possible time.